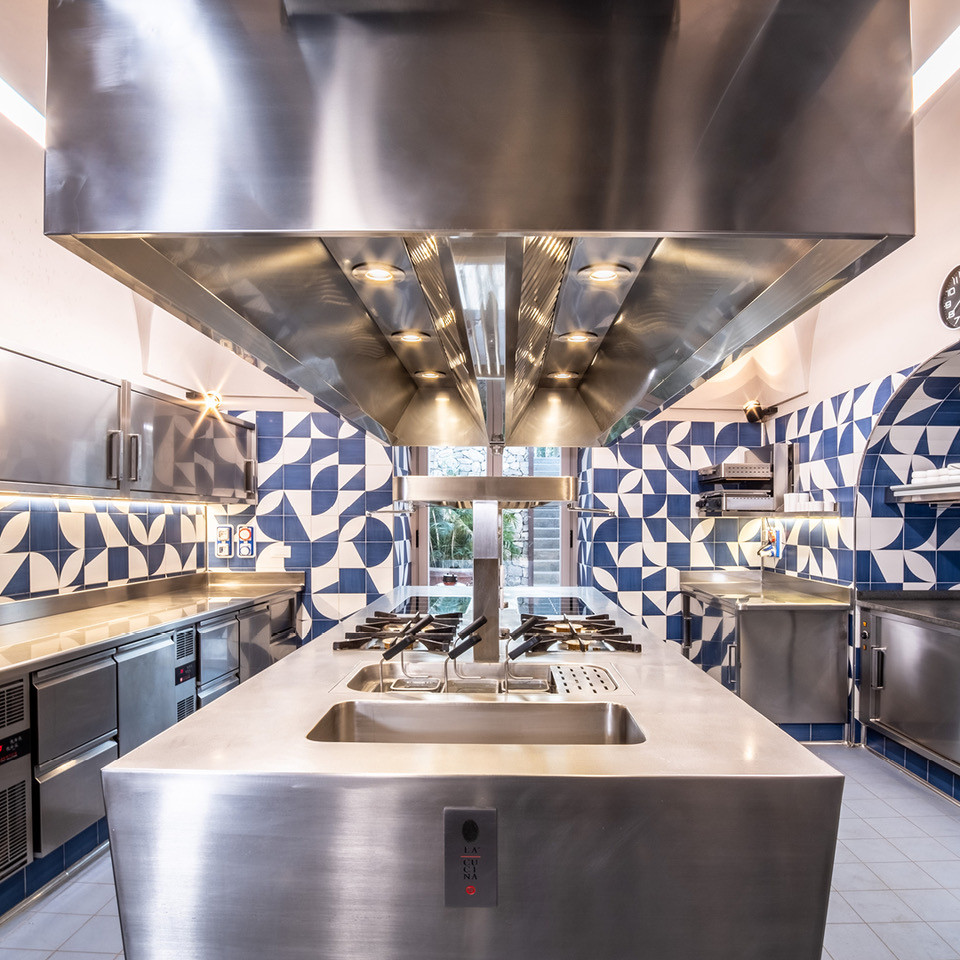 Thanks to the commitment of our sales director Marco Lebiu, of the Area Manager Dario Iurlano and of partner Ipei srl, in about eight months, we came from the ideas on paper and in the mind of Chef Cannavacciuolo to the installation of the entire kitchen, resulting in the synergic collaboration between the architects and technicians of the chef's personal staff and the professional team of Berto's and Ipei.
For the large customized LaCucina® monobloc, tailor-made to perfectly fit the existing floor and masonry, the chef has chosen a range of complete and diversified technical solutions: the latest generation induction hobs with BFlex controls are complemented by the traditional gas stove; the innovative Berto's refrigeration solutions are another must-have as they are greatly appreciated by the chef, more so for their low energy consumption and environmental impact.
A great chef is like a great conductor: he knows every single instrument thoroughly, and he knows how to enhance the peculiarities of each player to achieve the perfect harmony that reflects his own taste and sensitivity.
Collaborating with Chef Antonino Cannavacciuolo to create the kitchen destined to be the "queen" of the exclusive LAQUA Countryside Resort has given us the privilege of witnessing the creative process of a true master from the beginning, accompanying him step by step with our technical skills and planning.
Already a few years ago, for his bistro in Turin, the chef had decided to rely on Berto's. The success of that first experience - which resulted with a Michelin star - has favored the creation and the design of this new product that Cannavacciuolo is particularly fond of. The LAQUA Countryside Resort, in fact, was built right in the place where the chef has grown up, what he considers home more than any other.