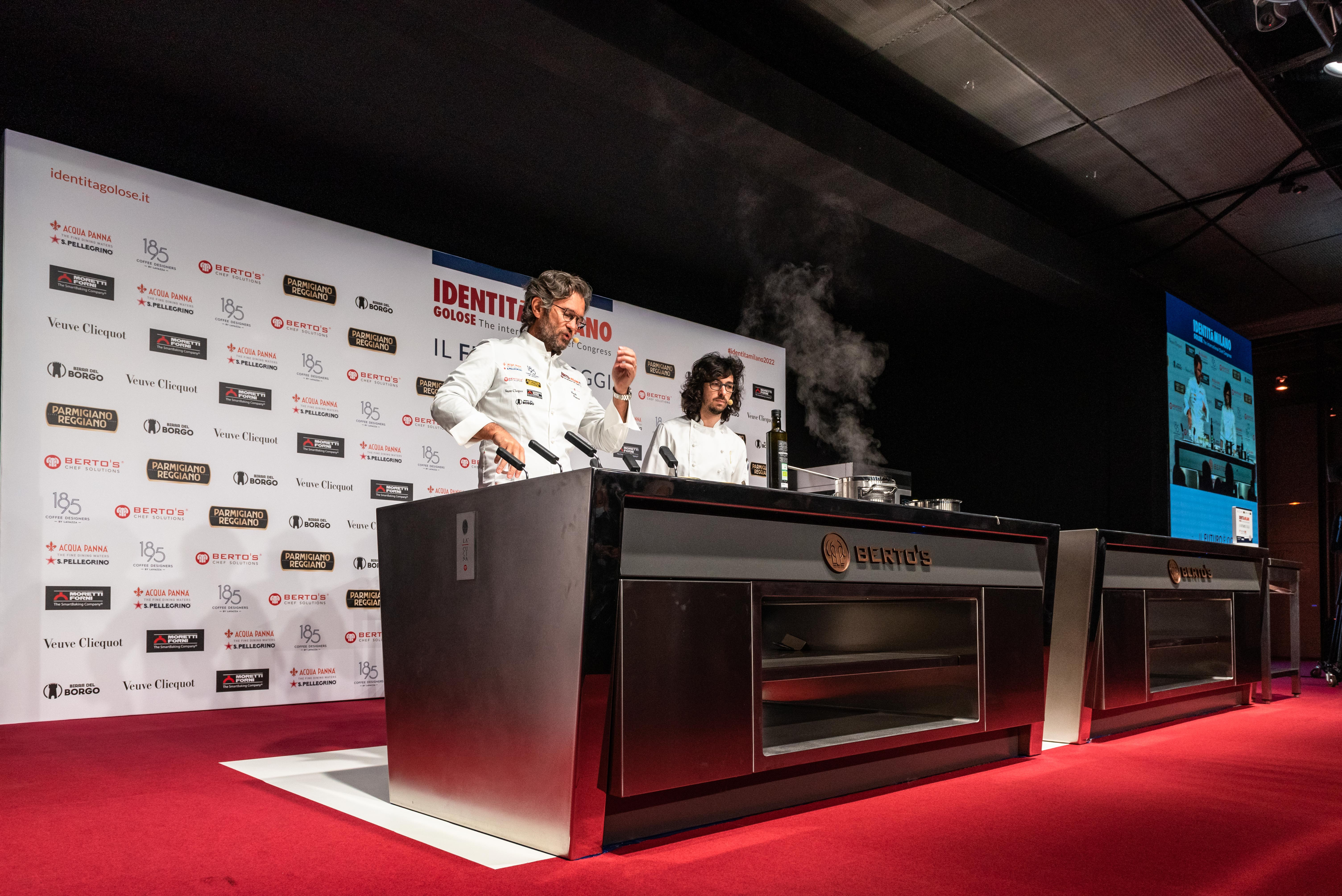 Changes are always happening, regardless of our will.
Sometimes they can be unforeseen, sudden and challenging: anyone who has faced the last two years of the pandemic as an entrepreneur or professional in the catering sector is aware of that. Knowing how to interpret the present in a timely manner is essential to successfully face the challenges of the future, even more so for those who, like us at Berto's, have a key role of being a technological partner and providing current and future chefs with the solutions to their needs.
This is why we have enthusiastically chosen to confirm our commitment as the Main Sponsor at the 2022 Identità Golose conference, which, from Thursday 21st to Saturday 23rd April, will allow us to discuss this year's theme, "The future is today." "We need to consider things differently, come up with new solutions and test them", suggests Paolo Marchi, the event creator. At Berto's, we have always agreed with this thinking and this concept is a part of us. Indeed, for over 45 years, we have made the idea of innovation our guiding light, which, even in the last few years, has guided us towards the creation of increasingly advanced and customizable solutions such as LaCucina® bespoke monoblocks, induction hobs, fryers and salamanders with BFlex electronic controls and high-performance refrigeration solutions (i.e. cabinets, tables, bases), which we presented as a world preview at Host 2021 and which will also be displayed at Identità Golose.
During those three intense days, Berto's stoves and tools for cooking and refrigeration will be at the service of the great Italian and international chefs who will alternate as the protagonists of the conference, between Cooking Shows and Master Classes. We will be proud to explain every detail of the product features as well as the various available options by meeting our guests in the welcoming Berto's Hospitality area: a wider and well-equipped stand where you will see how our products operate as well as the level of their quality as they're used by our chefs to prepare delicious appetizers that will satisfy your eyes and your taste.
While cooking should, first of all, be a pleasure for the customers at a restaurant, a chef never wants to lose the passion and enthusiasm of their job day after day. This is what Berto's technology is meant for.